"Branka Ridicki spent her childhood among Zadar's historic architecture, and the majority of her life travelling across Europe, Africa and Asia; especially Egypt, India, Pakistan and Sri Lanka, where she resided for many years. The influence of her travels continues to echo throughout her paintings, forever impressed upon by fragments of ancient and historical architecture. Regardless of discrete variations in the treatment of motifs in her paintings, the viewer cannot fail to notice how each fragment of a city, square, space and urban trace reveal not only a study of archaeology and history of art, but also, to a greater extent, the cultural and emotional milieu in which the artist grew up, which she later rediscovered in the context of a multicultural topos."

Iva Koerbler, 2016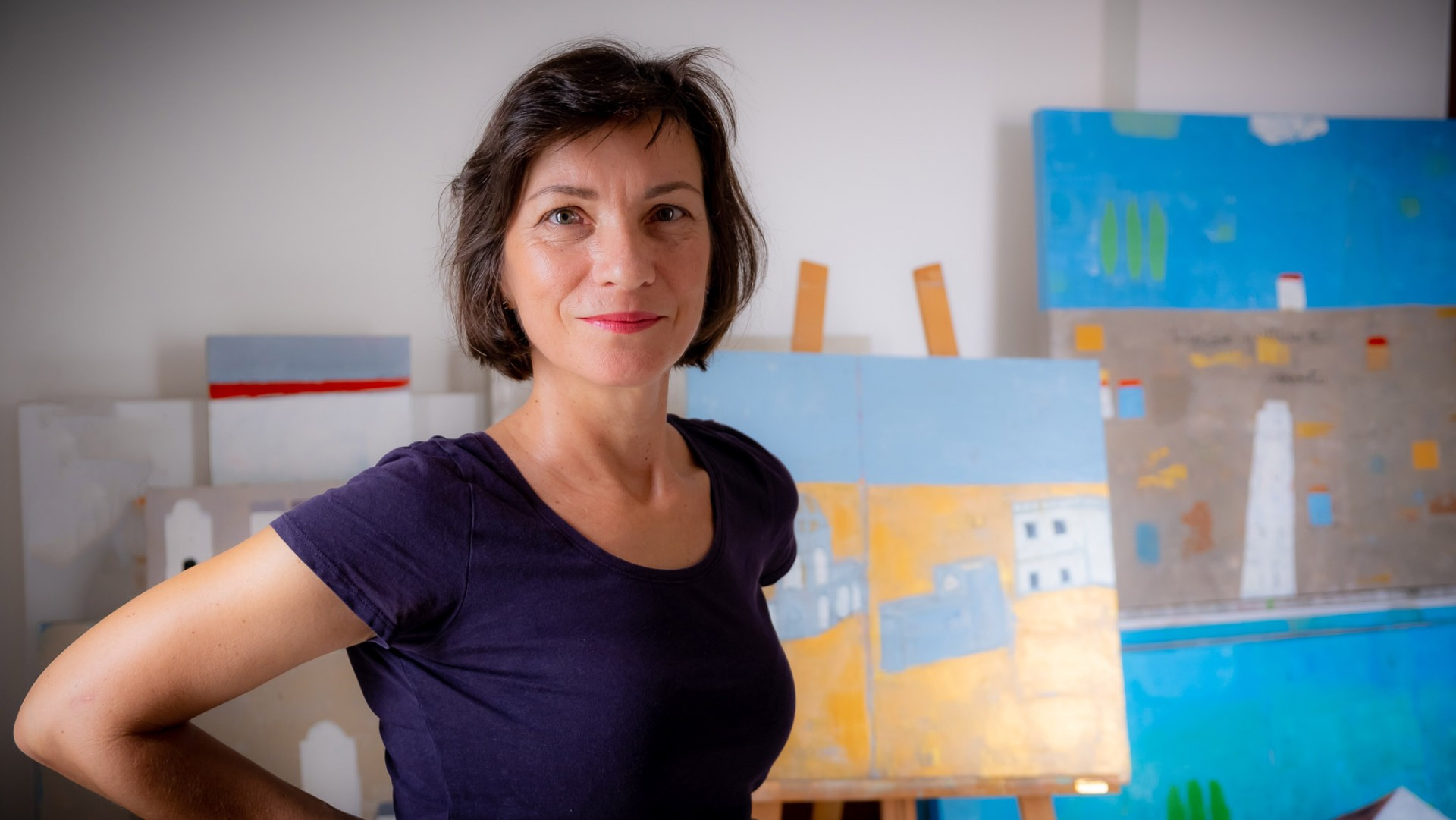 "The backbone of professional biography of Branka Ridicki are travels. Sometimes these are travels through time, if required by historical topics, but they are always journeys to the faraway places, rich in culture: mythical cities like New Delhi, Colombo, New York or Cairo. It is human geography. These journeys are simply called moving, transferring, adjustments or experiencing something else and different."
Darja Radovič Mahečić PhD, 2010
Branka Ridicki (b. 1966) is a Croatian visual fine art artist, she works in a variety of media, including painting, installations, film and photography. She has worked as an independent documentary film producer and film-maker since 1991, and since 2001 she has exhibited her work in numerous solo and group exhibitions in museums and galleries internationally. Her works are held in various private and public collections, such as the Museum of Ancient Glass in Zadar/Croatia. Branka has represented the Republic of Croatia at the 10th International Cairo Biennial, in Cairo/Egypt in 2007, at the United Nations in New York in 2006. She was chosen for art residencies, such as Glass Fusion Workshop at Museum of Ancient Glass in 2018 and art festivals, such as Art Zagreb 2019. She is a member of the Croatian Association of Visual Artists. She has received her BA and MA in History of Art and Italian Literature and Language at the University of Zagreb.